GYNAE PCD PHARMA FRANCHISE IN INDIA
Gynae PCD Franchise
Want to Become a Gynae PCD Franchise? Make contact with the PCD drug business Zoecia Healthcare. Top-quality infertility and gynaecology-related medicines, products, and dietary supplements are what Zoecia Healthcare manufactures, exports, supplies, trades, and distributes. We are India's largest supplier of gynaecological medications.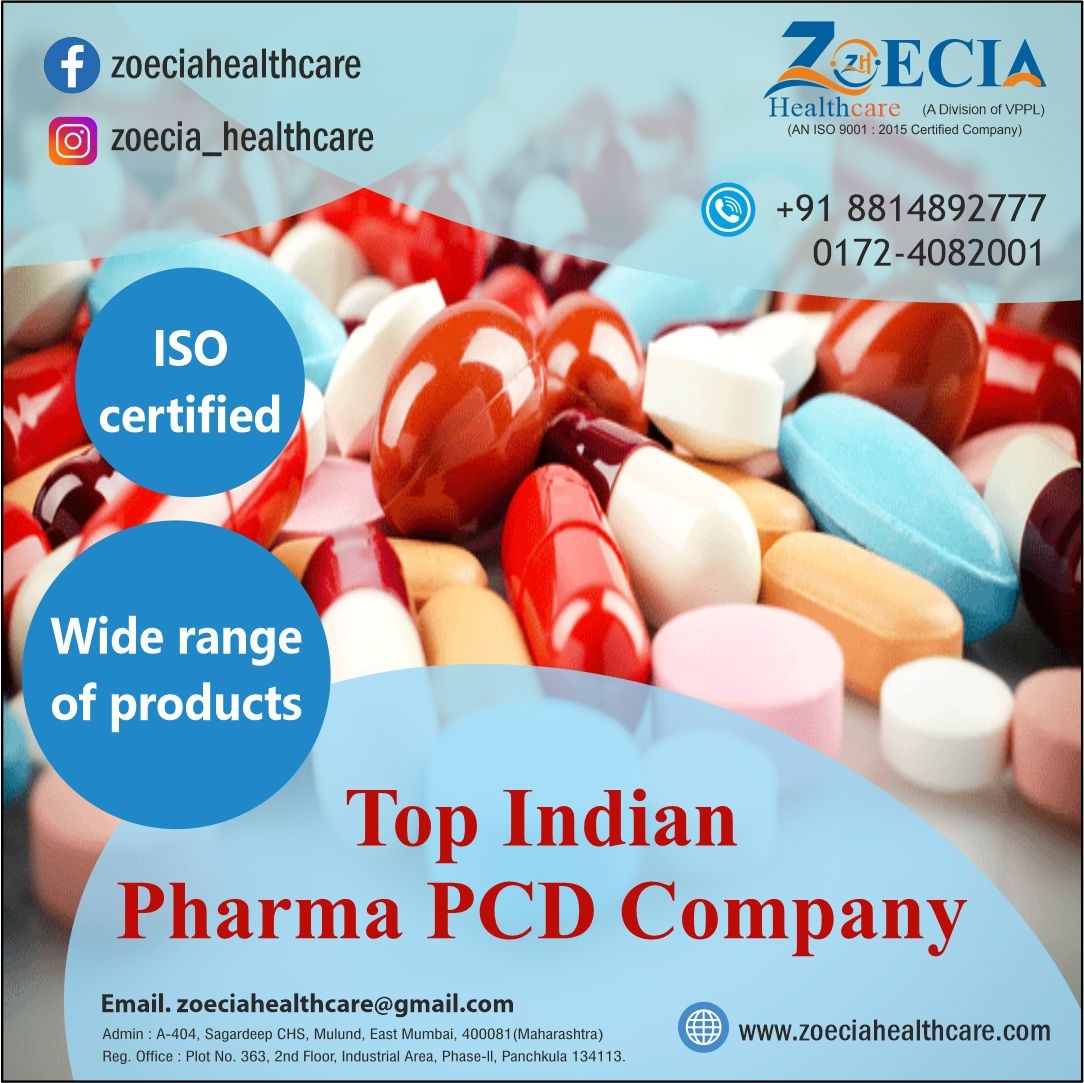 Gynae PCD pharma franchise company: Zoecia Healthcare.
It is designed to satisfy our clients' needs for the most genuine and efficient gynaecological products. Our business has an ISO certificate. Call us to learn more about Zoecia Healthcare.
The study of women's health is called gynaecology. It primarily addresses the condition of the female reproductive organs—the vagina, uterus, ovaries, and breasts—in general. The term "Gynae" also means "Woman." as more people become aware of their gynaecological issues. Health-related worries among women have increased. A gynaecologist primarily works with the diagnosis and treatment of diseases of the reproductive system. These days, Pcod and Pcos are the most prevalent illnesses.
Pharma franchise company Gynae PCD franchise allows its associated partner to use its brand name and grow the business. At Zoecia Healthcare, we provide a large selection of gynaecological solutions designed to treat a variety of female health-related issues. You can get a number of advantages from a pharma franchise. The following is a list of benefits:
First off, a PCD pharma franchise has less risk than other businesses or investments.
Second, you frequently experience rapid growth in business profits.
Thirdly, you don't need a lot of money to make the investment.
The pharmaceutical industry benefits from low startup costs.
You also receive monopoly rights.
Additionally, the business supports you in the marketing and advertising of the business.
You get to benefit from an established company's experience.
If you're trying to find a Gynae PCD Franchise firm? You are in the proper location. For the best pharma franchise opportunities, join Zoecia Healthcare.
Variety of goods at Zoecia Healthcare
We offer many gynaecological pharmaceutical goods. Our only goal is to produce superior and powerful medications. Our devoted team works around-the-clock to create the greatest and most potent pharmaceutical medications. The following is a list of some of the gyne range categories that our company manufactures:
Purchases of progesterone
infertility in women
range of IVF
dietary supplements and nutrition
Infertility in men
management of pcos
THE ZOECIA HEALTHCARE VISION
Zoecia Healthcare, a provider of gyne PCD, was founded in 2014. Providing the highest quality products for infertility and gynaecology-related medicine is our only goal.
Pharma business Zoecia Healthcare has received ISO certification.
We want to offer a comprehensive answer to infertility issues on a global scale. We are a group of committed and diligent individuals at your service to deliver the best drugs.
An organisation with high ethical standards and a strong dedication to its clients is Zoecia Healthcare.
Additionally, we work closely with our customers. We want to help out as much as we can.
We respect our clients' valuable time as well. As a result, we deliver our goods on schedule to minimise any inconvenience.
WHY SELECT US?
The top pharma firm creating the greatest gynaecological medications is our business. Selecting us may be the wisest move you ever make. The following list includes a few of Zoecia Healthcare's distinctive qualities.
We are the largest providers of gynaecological medications and are renowned for our management and communication abilities.
A team of licenced doctors oversees the manufacturing of every product.
The manufacturing process is done in a very organised and clean setting.
Our company has GMP, WHO, and GLP certificates, demonstrating our commitment to quality assurance.
We guarantee that our interactions with clients will be positive.
We are the first pick for our clients because of our great communication skills.
Positive client feedback gives us more confidence to apply our skills to their fullest potential.
In order to produce the gynaecological medications, our business only uses the best machinery.
We support our partners' business growth as well as other initiatives like product marketing and advertising.
Our business guarantees that the product quality will be upheld throughout the transaction.
Gynaecology & Infertility Range: Third Party Manufacturing
At Zoecia Healthcare, we have been using a strong manufacturing culture to create the broadest selection of gynaecological and infertility medications. The third-party pharmaceutical manufacturing company in India is called Zoecia Healthcare. All of the freshly founded and seasoned Gyne & Infertility businesses are receiving the support they need to operate successfully.
We hold GMP, WHO, and GLP certificates as proof of our commitment to quality control. For the Gynae & Infertility range, our company was one of the 3rd party pharmaceutical production companies.
Receive Personalized Labeling Solutions for Your Company
We provide the widest selection of high-quality medications for various gynaecological and infertility conditions.
In order to retain our clients' mutual benefits, we offer the greatest service at a fair price.
A trustworthy and legitimate third-party manufacturer of gynae PCD is Zoecia Healthcare.
ZOECIA HEALTHCARE GYNAE THIRD PARTY MANUFACTURING
In terms of gynaecological items, Zoecia Healthcare gyne third party manufacture is a reputable business. Females are getting more and more conscious of gynaecological issues as a result of the developing gynaecological issues. As a result, there is a growing need for gyne PCD businesses. Zoecia Healthcare provides a Gynae Third Party Manufacturing Company to meet this demand. Our business provides a range of advantages. The advantages offered by our business are outlined below:
First off, there is relatively little danger associated with third party manufacturing.
Second, you can use your fresh concepts to grow your company.
Thirdly, you get to benefit from their expertise.
Our organisation offers you round-the-clock support. Constant assistance from our business.
Additionally, you don't need a sizable sum of money to invest. With a reasonable sum, you can start your own pharmaceutical company.
Additionally, the business aids in the promotion of your business. Additionally, marketing is incorporated.
There are no ambiguous terms and conditions presented
The benefits of third party production are numerous.
Most importantly, the pharmaceutical industry is one of those that never falters and always succeeds. It is therefore the best investment a person can make.
Please submit an enquiry through enquiry form for PCD Pharma Franchise and third party manufacturing .